Sri Kundkunda Acharya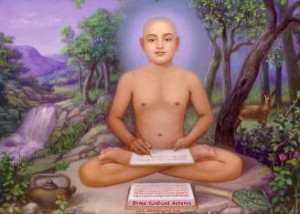 Sri Kundkundacharya is the great spiritual saint. After Bhagavan Mahavira and the preceptor Gautam Swami; Sri Kundkundacharya is remembered. Padma Nandi Nath ( Kundkundacharya ) has composed Panch Parmagam Granths after attending the Samovasarn, and obtained the divine sentience from the Seemandhar  Bhagwan. These parmagams are Samaysar, Pravachansar, Panchastikaya, Niyamsar, Asta Pahud, Dwadshanu-preksha and Dash Bhakti.
Gurudevshri Kanji Swami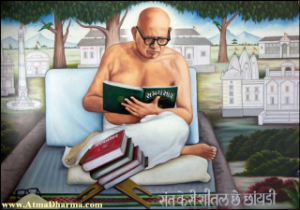 Gurudevshri Kanji Swami was born in Umrala, a small village in the Kathiawar region of Gujarat, in V.S. 1946 (1889 AD). Gurudev has given us the new perception and practice of the true path of salvation as being mentioned by Tirthankar Bhagwan..
Swamiji ko Bhaavbhini Anjali From Mumukshu of Texas :  Click Here